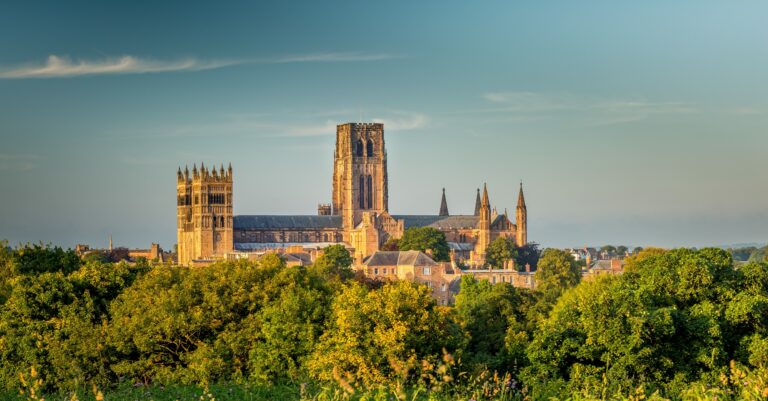 Looking for a snagging survey in County Durham?
The Cathedral City of Durham is a city filled with history, culture and an up and coming shopping and social scene. 
Not only is the town centre a place full of scenic and remarkable views, but the rest of County Durham has a lot to offer including Beamish Museum, Durham Castle, Hamsterley Forest and much more.
It is no wonder County Durham is becoming a popular investment for new home buyers. With new builds popping up all over County Durham including Hurworth Hall Farm, Chester-Le-Street, Seaham, Wynyard and lots more, you are truly spoilt for choice in this well-liked area.  You can check out new build developments in County Durham here
Why get a snagging survey in Durham?
New build houses are becoming widespread across County Durham and unsurprisingly, as mentioned above, many people have fallen in love with the beauty spot which is County Durham and have invested in a new build house here. Lots of these investors have made the common decision to pay for a snagging survey of their new property.

Those new build buyers have realised that not all builders and new build developers have the same standards as they do.  Almost everyone has had a conversation with a friend or relative who has bought a new build home or knows someone who has, and they have discovered there were many defects once they had moved into the property.
You will be relieved to know that homes with major defects are very rare in Durham. The unfortunate news is that the vast majority of new build housing will have several defects, but even minor defects can be costly in the long term if gone unnoticed.

Getting a snagging inspection from a professional like NES will not only give you peace of mind that your new home is in good standing order, but we will also find any defects and present these to your developer in a snagging report. You have two years to report defects to your developer, so act now.
How much does a snagging inspection cost?
NES offers one simple snagging package that starts from £320. The price only varies with the size of your house. You can see our full price list here
Want to know more?
If you have any questions regarding your snagging survey, then please get in touch. You can contact us via messenger or call us anytime. Also, check out our new build snagging FAQ's for more information